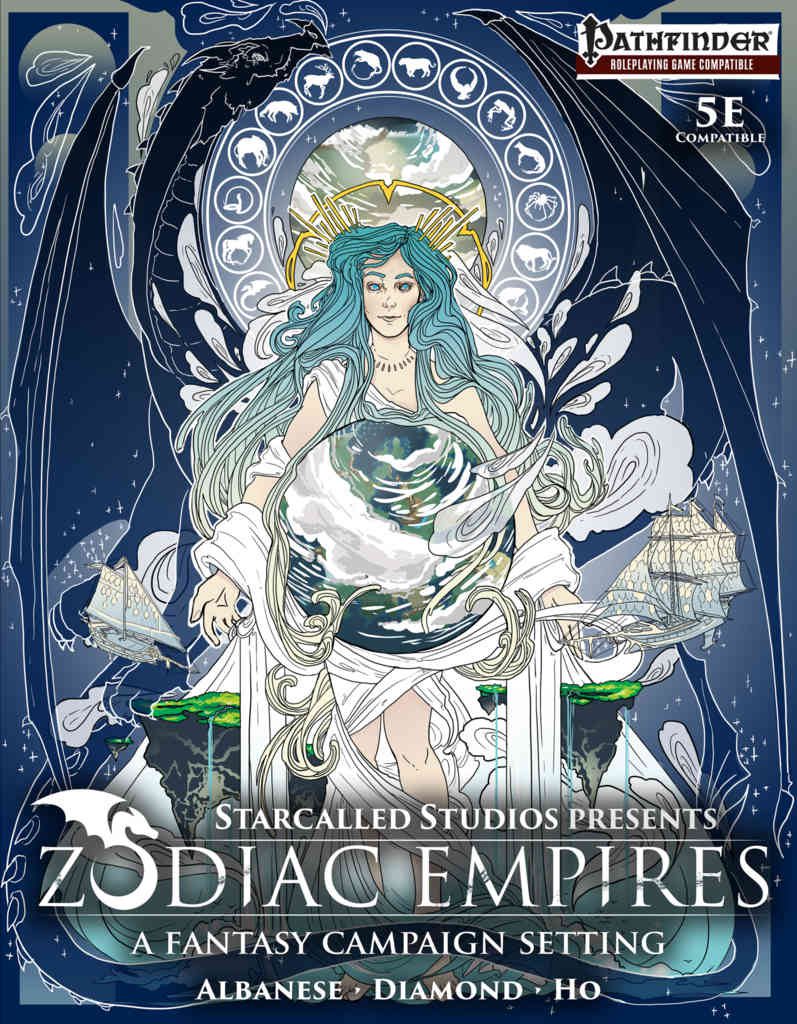 The ZodiacEmpires Campaign Setting consists of:
5 Unique Races, each with their own history, culture, and rules.
14 heavily detailed Nations, complete with history stretching back hundreds of years and relevant area information.
A highly detailed political landscape (and all the blood that goes along with it)
A pantheon of 17 deities, as well as 34 detailed vandiels.
Eldria, the magical resource that fueled our industrial revolution, and all of its relevant technology.
10 Major Organizations, as well as 30+ minor ones.
Rules for playing Starcalled, and all of the background that goes with it.
Rules for creating custom airships, as well as rules for inter-airship combat.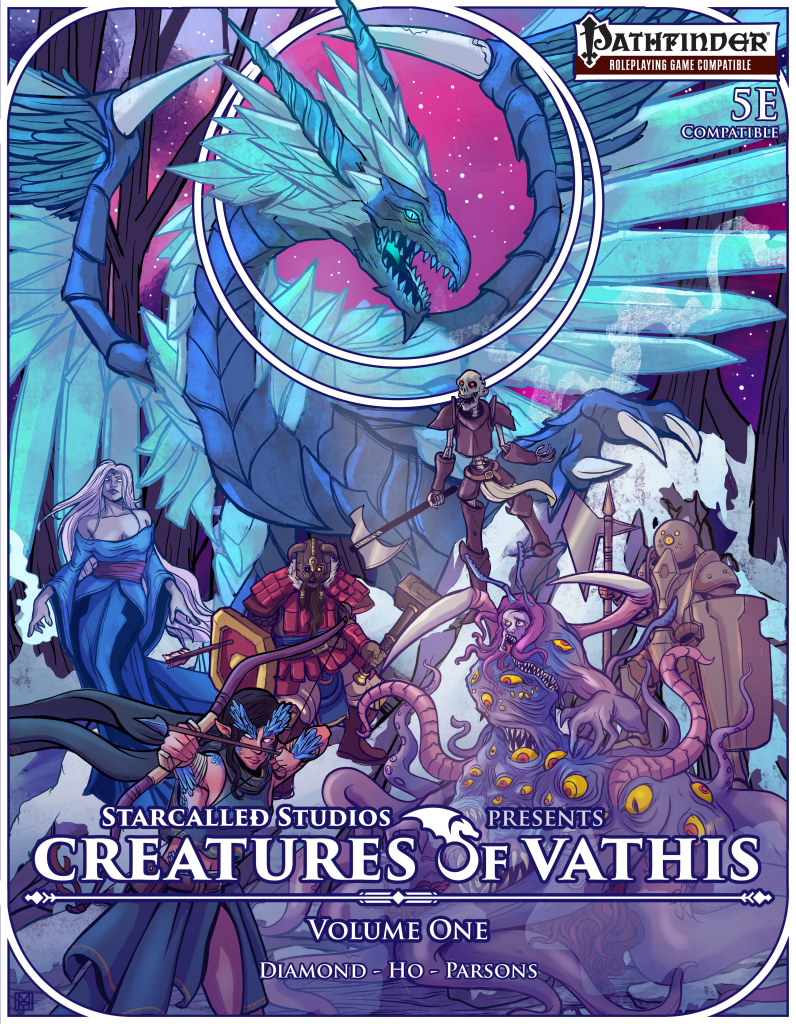 The Creatures of Vathis creature codex contains:
Over ONE HUNDRED creatures for 5th Edition Dungeons and Dragons.
Including seven community submitted entries
Though developed with lore from the Zodiac Empires Campaign Setting, these creatures are versatile, and they can be used in ANY 5e game!
Within this bestiary, you will find four creature types unique to our world:

Vastborn
Living Eldria creatures
Vathrin Kami
The Forsaken.

You'll also find a variety of beasts, monsters, potential mounts, and companions, all itching to be a part of your game.