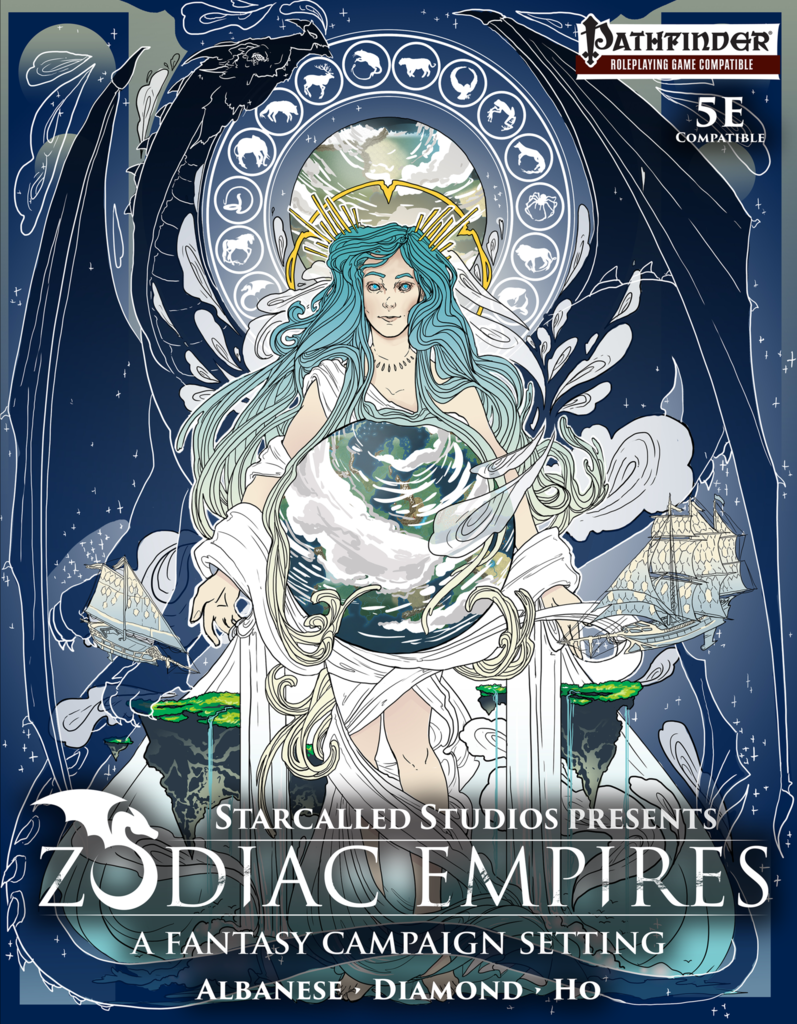 The ZodiacEmpires Campaign Setting will consist of:
5 Unique Races, each with their own history, culture, and rules.
14 heavily detailed Nations, complete with history stretching back hundreds of years and relevant area information.
A highly detailed political landscape (and all the blood that goes along with it)
A pantheon of 17 deities, as well as 34 detailed vandiels.
Eldria, the magical resource that fueled our industrial revolution, and all of its relevant technology.
10 Major Organizations, as well as 30+ minor ones.
Rules for playing Starcalled, and all of the background that goes with it.
Rules for creating custom airships, as well as rules for inter-airship combat.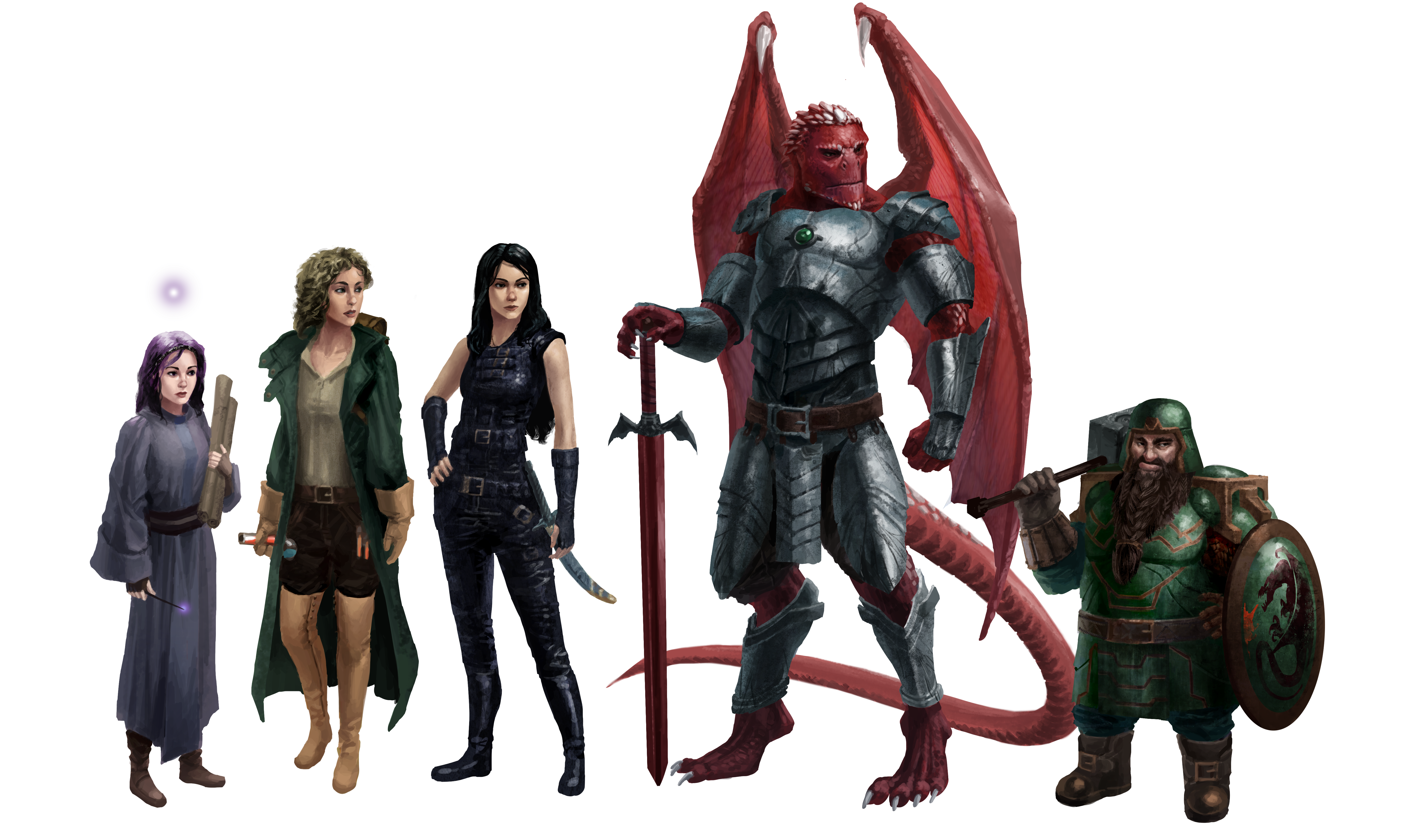 As Far as You Can Tell…
Follow the adventures of (Company/Group/Guild) on their exciting adventures through Vathis as they take on deadly challenges, engage in hilarious banter and of course, loot the many dungeons of this beautifully detailed campaign setting. Who will be your favorite adventurer?
Raziel the stalwart Fighter
Nikolai the brilliant Eldricist
Hove the wise Oracle
Violet the powerful Wizard
Veil the deadly Rogue
Power Word: Thrill! – A Dungeons and Dragons Blog
What happens when an all powerful wizard gets really drunk and says hold my beer? He creates the best spell ever put on parchment. A spell of such epic proportions that he changed the face of the world for the better, irrevocably damaging the very understanding of reality. You get the most fabulous spell uttered by the lips of a mortal: Power Word: Thrill!
I command you to be entertained! Power Word: Thrill! is a Dungeons and Dragons resource for aspiring Dungeon Masters and Players alike, featuring fun One-shot adventure Ideas, player tips and tricks and more.